About Us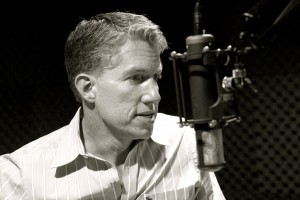 In 1990, Paul founded Paul Turner Productions, a successful multi-media production company, while simultaneously pursing his own voice-over career.  In 2003, Paul's voice-over talent was in such high demand that he decided to sell the production company and focus solely on his true passion, voice-over work.  His former production company, now under new ownership and known as Propulsion Media Labs, is still a thriving business in the Philadelphia area. Paul retained Paul Turner Productions as his personal voice-over company.
Thrilled to be in demand and successful at his dream job, Paul loves what he does. His signature voice with a hard-hitting and attention grabbing cadence is a distinct advantage for this seasoned voice-over professional.
At Paul Turner Productions you get the best of both worlds – an experienced top-notch professional AND the quality and convenience of superior customer service.  With state-of-the-art equipment including a custom made sound booth, the latest audio transmission equipment, and much more, we guarantee you a superior product.
One of the most talented and experienced in his industry, Paul has voiced projects for many high-profile companies such as: